Open to accept pre-orders for "robot with interchangeable intelligence" R.BOT Synergy. All those wishing to send us a request at the end of May info@rbot.ru mail or to order by phone +7 (499) 194 04 13 (ext. 261, 262). In early June, we will report our first customers to the exact cost of equipment and the time of their delivery.

Robots with interchangeable intelligence R.BOT Synergy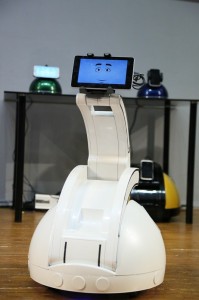 Mobile Robot Swan
Min height (folded): 350 mm
Max height: 910 mm (without smartphone)
Base diameter: 440 mm
Weight (with battery, without a smartphone): 14 kg
Ground clearance: 45 mm
Maximum speed: ~ 1.8 km / h
Power supply: 12V DC
compatible OS
For the robot: Android
For the client: Android, iOs, Linux, MacOs, Windows
Price: from 999 $US.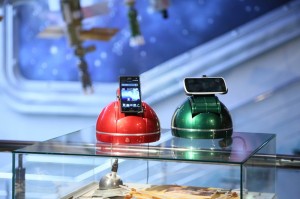 Desktop Robot Mime
Min height (folded): 170 mm
Max height: 295 mm
Base diameter: 195 mm
Weight (smartphone): 1.5 kg
Supply voltage: 12 V DC
Price: from 299 $US.