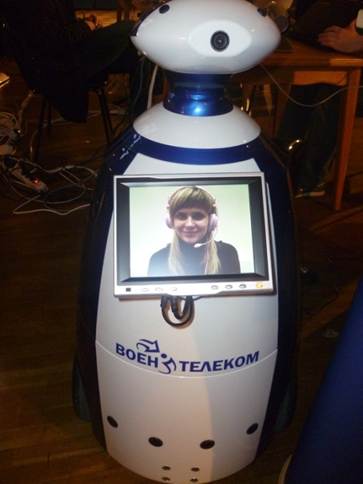 R.BOT robot allows you to see and hear in real time, everything that happens near nim.Takzhe others can see you, if housing robot mounted monitor. Robot allows you to communicate, to move, to act on objects. After a small amount of time you step back from reality and feel yourself in the place where the robot.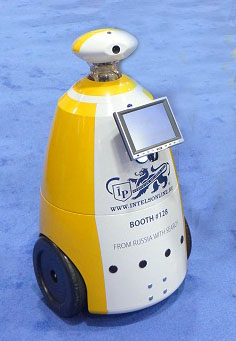 Controlling a robot through the Internet, you can get around. The robot has a two-wheeled chassis and can overcome obstacles up to 10 cm.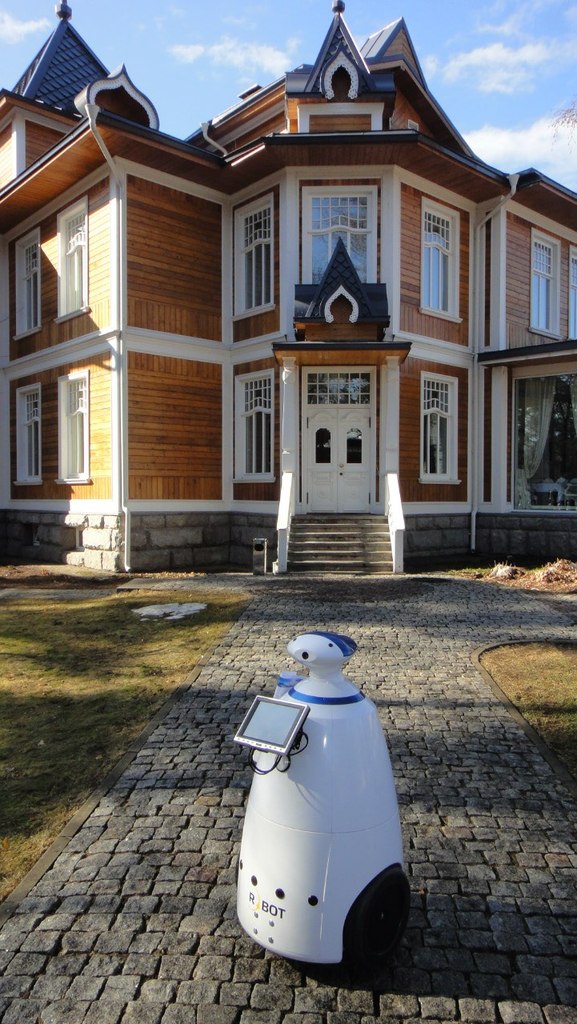 You can drive almost anywhere to see what was going on or drive up to a certain subject closer to examine it in detail.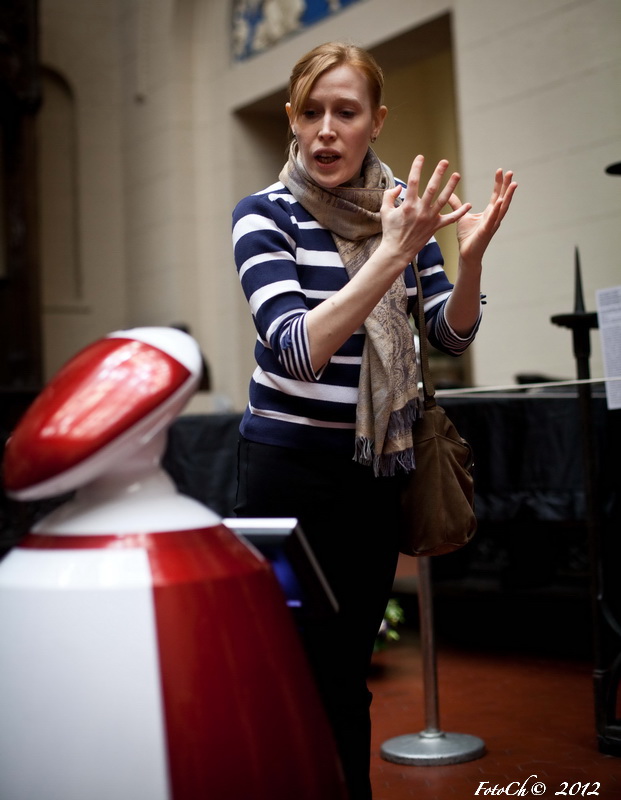 R.BOT robot can not only stream video to the Internet in real time, but also to the photos and videos.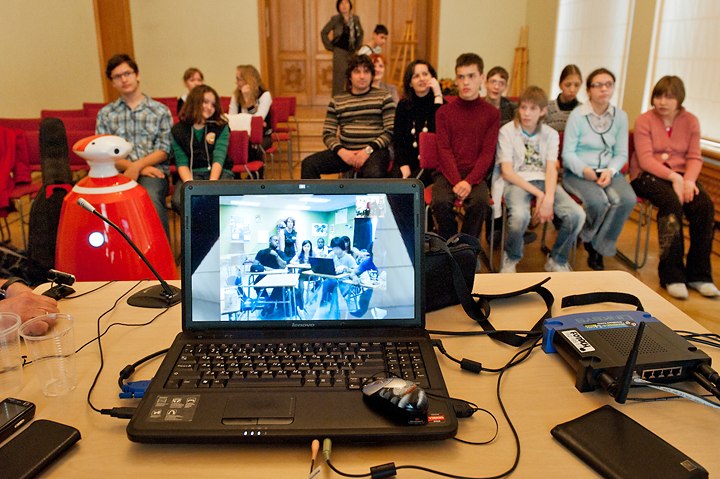 Connecting to the robot does not need installation support programs and assistance, you simply go to the site and log in it.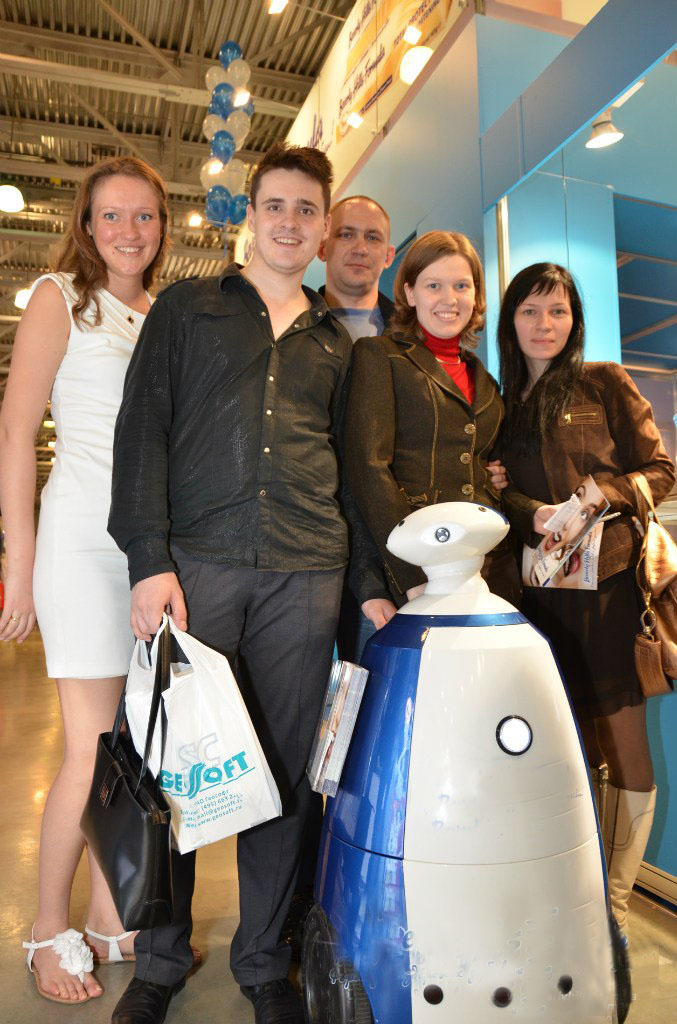 R.BOT technology allows multiple users to connect to a single robot, which allows for virtual visits, excursions, etc.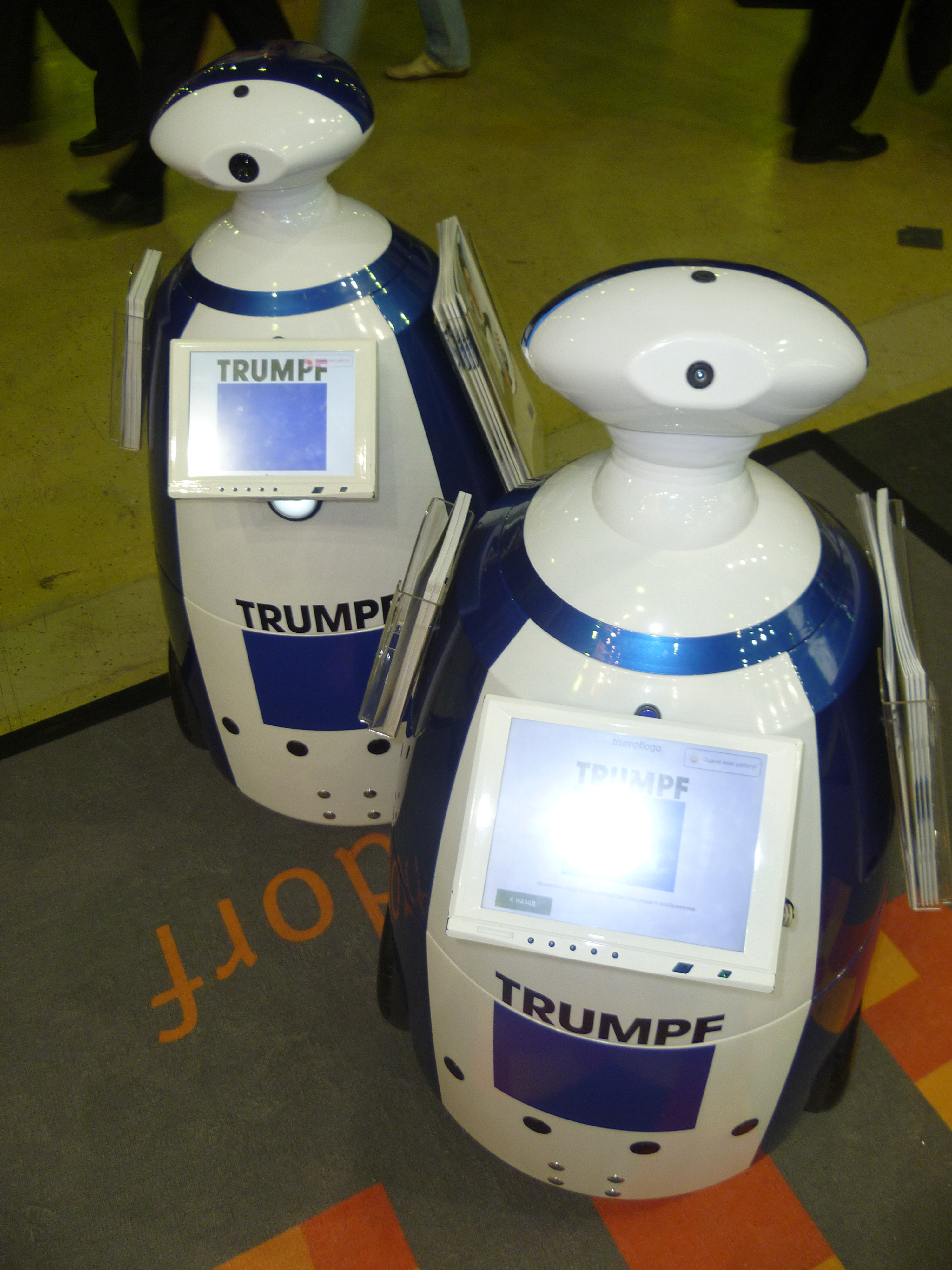 With this feature it is possible to more efficiently distribute the work as employees in retail outlets. If necessary to serve large number of customers, it is possible to switch from one specialist to another outlet.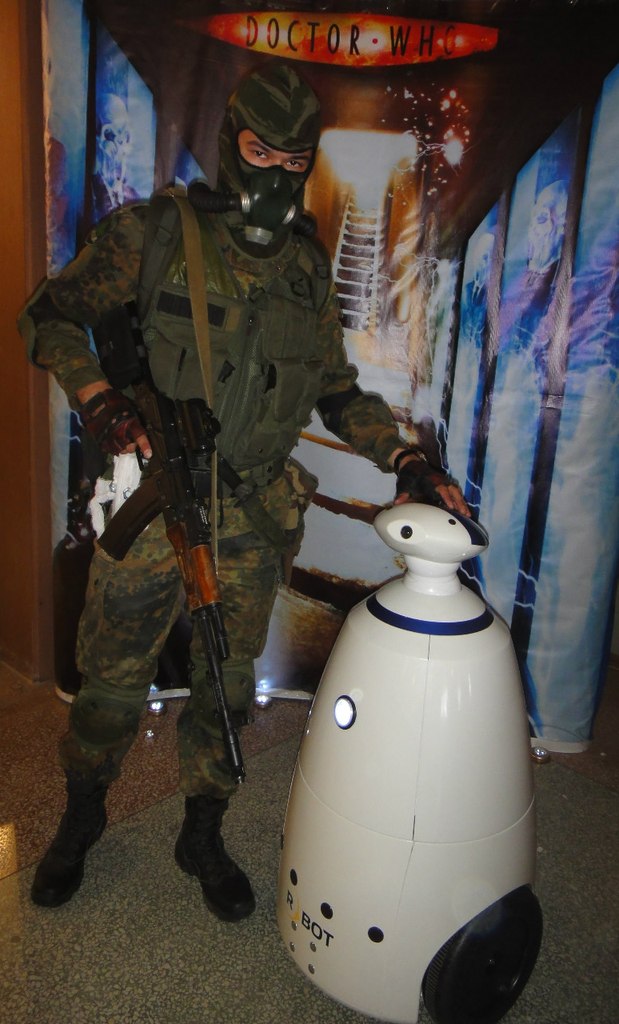 R.BOT robot has a certificate indicating that he does not represent any danger to people.